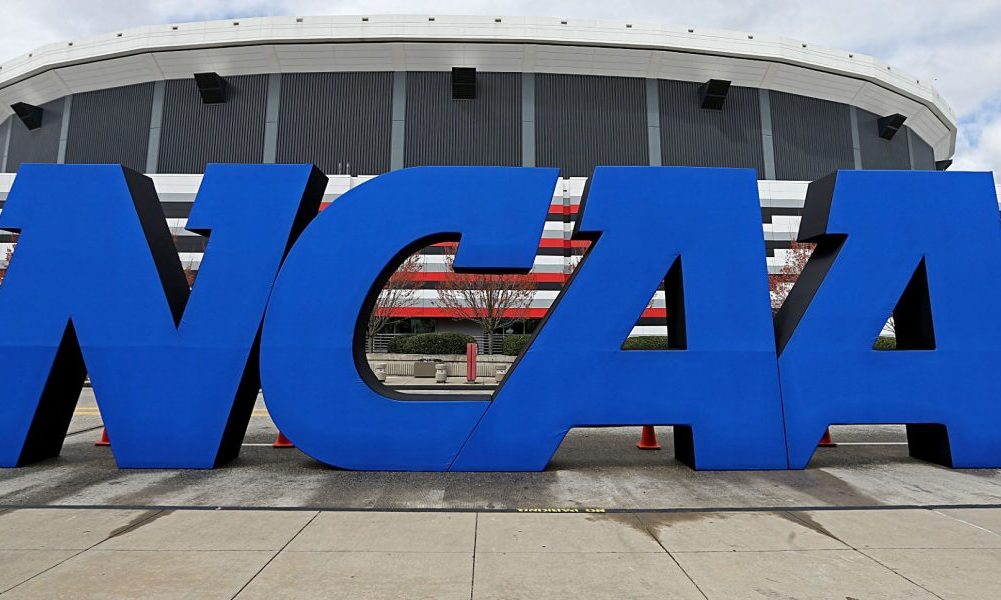 In what has been an eventful near month since the NCAA's new transfer rules have gone into effect there has been much conversation and commotion. The first big "domino" fell when Oregon's Miranda Elish announced her departure from the program. A day later, Lauren Burke followed suit. Since then, other big name student-athletes like FIU's Shannon Salie, Arizona State's Giselle Juarzez and Danielle Gibson, and Oregon's Mary Iakopo have also moved forward with the transfer process. Sources have also shared that the transfer database is up to at least 45 other softball student-athletes looking for a new home.
So what does this mean? Is this a sign of the future? Or is it something else?
I believe it is simply too early to tell. And I believe it is a complex, multifaceted issue that is not "black and white".
Rumblings from avid softball fans and commentators alike have voiced concerns over this first month representing a sign of what is to come, questions of coaches and programs "poaching", concerns over the level of commitment from student-athletes to their programs, how this may look like "free agency" instead of collegiate athletics, how this could turn the mid-majors into feeders for power five schools, and more. While there are some valid points within those conversations, at the end of the day, it is simply too early to say.
Student-athletes transferring is nothing new. It happens and it always will. Non-student-athletes also transfer, often, and for tons of different reasons. It is important to remember that fact. Is today's transfer landscape more pervasive and prominent? Absolutely. And it is not unique to just softball, all sport have witnessed an uptick. There are a handful of explanations one can pinpoint to identify why this has occurred but specifically in softball, I believe the transition to a very young recruiting model has played a huge role in what we are seeing today.
With student-athletes or, to call them as we should, children, committing to a college in junior high school or even younger the odds they may want to transfer at some point in their collegiate career skyrocket. Can you imagine being 11, 12, or 13 years old making a decision about what university you will attend seven years later? Selecting a college is hard enough for seniors in high school, let alone pre-teens. And when children are committing so young, you have to wonder on what grounds are they basing that commitment? The criteria may not be the strongest and may not hold however many years later. A lot can happen both as a person and in life from 12 to 18 years old. What is important to you, what you want to study, your desire to be near or far from your family, the size of the university you want to be at, and so much more can all change. It can obviously still change while you are in college! Student-athletes give themselves a better shot to find their fit when they make these decisions later in life. When they make a holistic decision that is bigger than just uniforms, rings, and pretty facilities and based on all the different areas of their needs as a whole person (which comes with maturity and age) I believe you will see transfer numbers start to decrease.
These new rules have also introduced an interesting layer to the transfer process that I believe has opened some new doors for student-athletes in a positive way: the lack of a program, coach, or university's ability to "block" their transferring student-athlete to specific destinations of their choosing on virtually no solid grounds and without an explanation. This has made coaching changes even more intriguing and has been a huge topic of debate this fall with Elish and Burke leaving Oregon and transferring to Texas, rejoining Head Coach, Mike White. Many people have raised questions of what they are calling "poaching" but I don't think that is fair.
Could it be happening? Maybe, but we don't really have a way of knowing so I don't believe it is wise to throw around such lofty accusations. I also think it is so important to never underestimate the bond between coaches and their players. In most cases, a coach is that student-athletes' first strong connection to that specific university. Yes, maybe some grew up a fan of the school their whole life or they are from the state but it is that coach that is offering them a chance to become a part of it. That is powerful. Collegiate student-athletes spend the majority of their time with each other and their program's staffs and once that athlete is in the program, learns the system, finds it is something they like and that works for them, and is having a positive experience that also makes for an incredibly powerful connection. This is also part what these student-athletes commit to; yes they commit to a university but they also commit to coach, to a system, and to a culture created by that staff. Often, these coaches help these student-athlete navigate through tough times and become lifelong mentors, again, this is powerful. When these things change, the new it isn't always going to be a good fit, and that is okay. I like the ability for athletes to have a better shot at rejoining their coach and mentor if that is what's best for them.
I don't believe what we are seeing with Oregon and Texas is unique to this situation. If these rules had gone into effect sooner on the heels of another big coaching change, I believe you'd have seen the same thing just at different universities. Previously, it was all but given that if a student-athlete wanted to transfer following a coaching change the school where the previous coach landed would be blocked by the Permission to Contact letter. I believe has deterred many of potential transfers over the years. Even if their new situation is no longer a fit.
I also personally believe the explosion of names on this list largely has to do with this ability for a more open and "fair" transferring process. Previously, student-athletes were basically "at the mercy" of their institutions. Again, there was not much protocol or structure to why or which schools were denied. With the possibility of this removed, student-athletes may feel more "safe" or "free" in their decision to depart a program to find one that is a better fit for them.
I believe we have entered into a gray area that we very well may not exit for a few years. The "transfer chaos" may be here to stay briefly but I don't believe it will stay this way forever largely due to the efforts of NCAA softball to curb young recruiting. But for now, we are still in that gray area of student-athletes signing their NLI's to attend universities they may have committed to seven plus years ago. Don't forget, there are currently a few softball student-athletes in the 2024 class who are verbally committed. Until these young commitments cycle through we may not see the large transfer wave slow down, but I think we will eventually.
As far as people's concerns if this will spark a "feeder program" from mid-majors to power five schools, I am also hopeful this will not be the case. Again, I look to the efforts being made to push that recruiting age back up. With athletes being allowed time to develop, time to make the decisions best for them, and coaches being able to see "late blooming" talent I am hopeful this will aid in curbing the potential problem.
To reiterate, this does not mean all transfers will stop completely. There will always be some and that is never going away. I worked with a D1 program for close to eight years that worked to avoid the young recruiting trend. When most of our recruits committed to our program, they were older. Even still, we saw transfers leave and we welcomed transfers in. Off the top of my head, during my time we saw three transfers go and welcomed four newcomers. Some shared they committed too young and needed something different than what they originally thought. Others discovered the size of the school, distance from home, etc. was not a good fit for them. Sometimes transfers just happen, and again, that is okay! Everyone had their own reasons but all of them did what was best for them, and at the end of the day, student-athletes get four years to experience college and college softball. It is unique, it is important, and it should be the experience they want it to be. Whatever that may look like for each individual young woman.